Summer Sale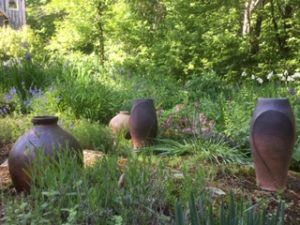 Saturday & Sunday August 15 & 16 9:00 - 4:00 Please join me as I spread my display outdoors and invite a few other craftspeople, youth entrepreneurs and musicians to join me. I'm delighted to welcome weaver Ron King,
www.ronkingdesignstudio.com
and jeweler Jackie Haines,
www.jackiehaines.com
for the weekend.
Local Food Local Pots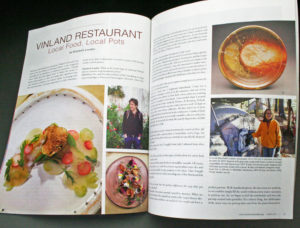 I was thrilled when this article appeared in
Ceramics Monthly
this spring.  David Levi, owner and executive chef of the fabulous restaurant
Vinland
, on Congress St. in Portland, ME talks about his decision to use local handmade pottery to showcase his 100% local and organic cuisine.  David's food is so beautiful and so delicious and makes my plates look really nice too. You will dine well at Vinland!