Showroom Open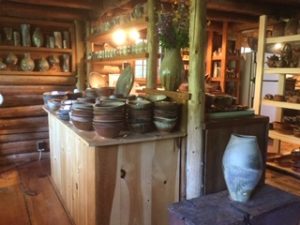 I am here working in the studio, and the showroom is open for visitors. With the need for social distancing though, I've postponed my spring firing and kiln opening show and sale until later this summer.  I'm tentatively planning an outdoor show here at the pottery and inviting a few other crafts person friends to exhibit and make it fun for everyone.  I'll post dates as soon as possible.
Local Food Local Pots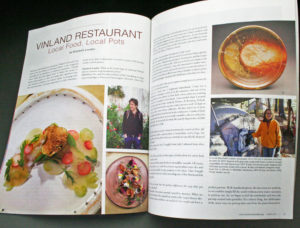 I was thrilled when this article appeared in
Ceramics Monthly
this spring.  David Levi, owner and executive chef of the fabulous restaurant
Vinland
, on Congress St. in Portland, ME talks about his decision to use local handmade pottery to showcase his 100% local and organic cuisine.  David's food is so beautiful and so delicious and makes my plates look really nice too. You will dine well at Vinland!